Car hire at the airport in Minsk. Rent a car from Naniko
Belarus is a wonderful country with vast plains, dense forests and spectacular sceneries of lakes. Travel through the land – a real pleasure, natural environment is just charming in general. Here, in the outskirts of Minsk you will find small villages, monuments, monasteries, churches and castles. Most interesting buildings have a long history. The capital is located in a picturesque place on the banks of the river Svisloch and offers no less interesting monuments of culture to its visitors.
Beautiful views of the back roads and convenient route, do that to choose the means to move the car rental at Minsk Airport. The huge potential of the country as a place of tourist destination makes this service very popular. Therefore, to avoid unexpected moments of disappointment better to book it in advance on Naniko.com.
Explore the surroundings with the commodity of auto hire in Minsk Airport at the best tariffs from Naniko!
Our company is among the leading providers of this service, has an own car park, where you will assuredly be able to choose your desired vehicle.
Our service is available in multiple languages, and booking system will provide you the right information in seconds.
Tariffs that we provide, already include all local taxes and the cost of auto insurance.
We have no service charges, hidden costs or fees to the credit card. Of any payment for additional costs such as assistive devices, you will be notified in advance.
In the range of our services is available the qualified drivers with knowledge of foreign languages and excellent command of local routes.
Our operational technical team is always ready to come to your aid in case of unforeseen problems on the road.
Unlimited mileage, provided by us, always a pleasant and profitable advantage of our service.
Company Naniko thank you for the best choice of vehicle renting at the airport in Minsk and wishes a safe and pleasant trip!
International Airport of Minsk serves air traffic of whole country. Hence, in addition to domestic flights, there are many connections to cities in Europe, and some Asian countries. On average, the annual passenger turnover of about 2 million people.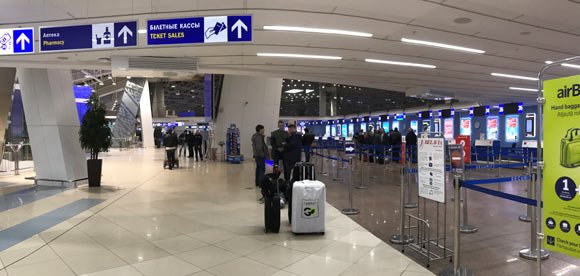 The opening of the airport took place in 1982. Public transport, presented by buses, microbuses and taxis connects the airport with the urban area.
The terminal has all the necessary services for the convenience of passengers. Always you can have a delicious meal in local restaurants, cafes and bars and make purchases of various goods, ranging from flowers and up to tobacco products.
The airport has two parking areas located in front of the terminal, with a total capacity to 1180 vehicles.
Also read