Auto hire in Baku. Car Rental with best conditions by Naniko
Baku is situated on the Absheron peninsula and has a splendid views of the Caspian Sea. Its old center due to its antiquity and originality is an World Heritage Site. There is an abundance of Turkish baths, parks, modern shopping malls and beaches. In short the city offers visitors an interesting and comfortable stay here.
To Increase the feeling of sufficiency and comfort upon the visit, the majority prefers moving here on a car rented in Baku. The city can be divided into three characteristic areas: the old city, the part of the Soviet period and modern buildings. It is easy and safe to travel throughout the town in the presence of a vehicle, with the lowest cost.
Organize your comfort in advance via auto renting in Baku with Naniko!
In the implementation of online booking. you get as a result the voucher with all the details of your order, as well as the place and time of receipt and return the car.
With specified by you all required criteria of the car, we can suggest you precisely what you need from a broad spectrum of our fleet.
Provided initially prices will not change as a result of some hidden costs and insurance and taxes are already taken into account.
The car will be provided with the fuel tank and the refund shall be in the same condition. Or you can pay the full cost forecastle of fuel and return it with an empty tank.
For your comfort and security there is a list of optional accessories like the security chain, child seats, navigation, luggage baskets and more.
Winter tires are available on individual request.
Available is the service of professional driver that will allow you to travel without the hassle of any route.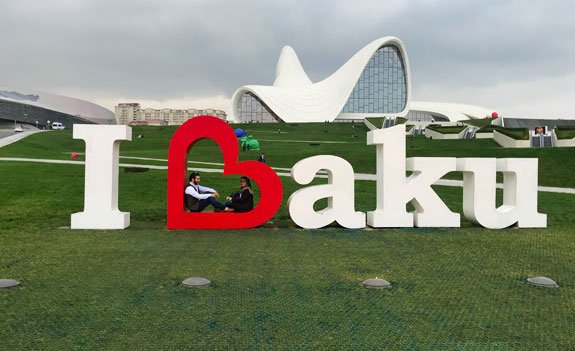 Enjoy the ride with unlimited mileage from Naniko when rent a vehicle in Baku!
The town is rich in sights, main among of which is the old center with medieval towers, the palace of Shirvanshahs and Maiden Tower. At the part where still preserved from soviet era, you can see the typical bulky building.
Visiting museums is one of the essential points of the visit of Baku, because it provides a lot of interesting things about the national culture and the arts.
On the Absheron peninsula there is a famous temple of fire Ateshgah, which many tourists visit with pleasure. But for funs of sunbathing, there are also beautiful beaches and beach clubs with evening entertainment.
For travelers with children town offers theme parks and fun in the water park Baku. And you can also enjoy a boat trip or go shopping in the famous shopping centers.
Modern architecture is part of the urban landscape. Boulevard that stretches along the coast of the Caspian Sea is dotted with shops and luxurious hotels. Clean and well-groomed streets are also characteristic here.
Also read