Car rental in Tbilisi. Auto hire from a worldwide company Naniko
The metropolis and major city of Georgia, Tbilisi is disposed on the banks of the Mtkvari River. City pleasantly surprises visitors by a wealth of architectural mixture of different eras, from the Soviet structures and to classical and medieval style. The city is inhabited by people of different religious faiths, ethnicities and cultures, which presents it with a special colorful and multifaceted place. The rich historical patrimony can be admired by visiting the museums and even just having a stroll around the historical center.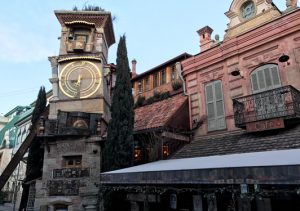 The beauteous town and its surroundings can be very convenient to travel by car rented in Tbilisi, while not dependent on urban public transport traffic and save money on the use of taxi services.
Company Naniko offers rent a car in Tbilisi for the most interesting conditions!
You can get any advice on renting from our experts.
Our numerous regular customers appreciate the improved service system, seasonal discounts and frequent promotions.
Once your order is reaffirmed you can always modify the various details, such as model of car, the rental period or even cancel the reservation two days before the commencement of the lease.
We do not have extra costs and margins, which you would not be aware of in advance.
Accessories such as luggage baskets, ski racks, navigation, child seats and other you can order and pay both when booking online, or on the spot.
We offer prices which are already taken into account the necessary car insurance and taxes.
If unforeseen complications on the road, you can always receive from us the technical assistance.
Unlimited mileage, which we provide to our customers, will permit you to not worry about the kilometers driven and to cover as many interesting routes.
Your best start on an exciting journey is by vehicle rented in Tbilisi by Naniko!
The capital is placed in the east of the nation with a population of about 1.5 million inhabitants.
The city can be divided into three parts, of which the old town, surrounded by high walls of the ancient fortress Narikala and narrow cobbled streets, the second is the part of the nineteenth century, with wide Rustaveli and Agmashenebeli Avenues, full of classical mansions and, finally, a huge modern city, with new buildings and large parks.
It was founded in the fifth centenary and later became the capital of the kingdom of Georgia. Throughout its history, it was occupied many times by the Persians, Byzantines and Arabs, and during the reign of Queen Tamara reached its greatest prosperity.
Although the city is well equipped with the subway and other public transport, for reasons of efficiency, it is better to use a car hire in Tbilisi. Of course everyone will enjoy the center with its abundance of attractions, including monuments of architecture and culture as the Opera House and the Palace of the Parliament, but also is a pleasure to visit cozy bars and restaurants.
car rental in Tbilisi from naniko.ge
Also read