Rent a car at the International Airport of Baku. Car hire with Naniko
Baku every year becomes more and more popular tourist destination, as it contains a number of hidden treasures, little-known places and provides a unique atmosphere of life. It is a city with a mild climate, where the visit is pleasant at any time of the year. Metropolis with about two million inhabitants, offers breathtaking views of ancient buildings and monuments. The whole city presents an amazing and fantastic architecture, with avenues, parks and modern shops. And of course, one cannot lose sight of the TV Tower, opened in 2008, with its 62 floors and a revolving restaurant, offering magnificent views.
Auto renting in Baku airport is an efficient and economical way of traveling around the country. The perfect balance of cost and quality can be found at Naniko.com.
Start your way at the wheel of car hired from the airport of Baku with the best conditions by Naniko!
Our rates are always competitive, include insurance and taxes.
We provide free assistance in unforeseen damage, as well as unlimited mileage, meaning that you do not need to bother if have problems on road or for kilometers done.
Our extensive fleet of vehicles comprises luxurious and prestigious models, and economical and small cars.
We work around the clock to provide our customers with the best possible conditions and often have discounts and favorable action.
Helpdesk is available both online and on the phone at any time.
Modification of your order you can make simply contact with our operators.
Just select the location, date and time, and choose a vehicle with all desired for you criteria.
If you do not have the skills to drive a car or just do not desire to drive on your trip, you can just use the excellent service of professional driver.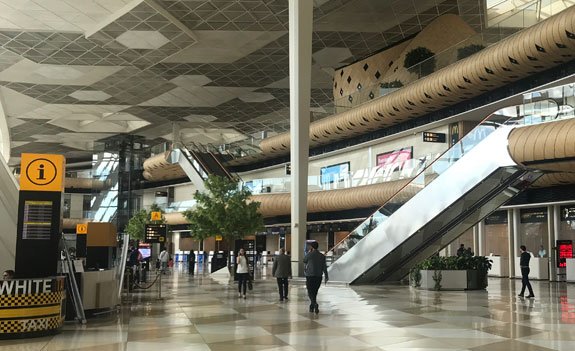 Book a vehicle renting at the airport in Baku by the easiest method on the website of Naniko!
International Airport of Baku named after Heydar Aliyev and the major one of the five airports of Azerbaijan, where are served an average of a million travelers per year. And in 2013 the passenger traffic reached more than two million people.
The airport is connected with the capital through two highways built in recent years. From here performed the number of international flights of low cost. Due to its favorable geographical position, there are numerous transit flights are to different directions.
There is also a cargo terminal, officially began its work in 2005, with a very modern infrastructure.
In the passenger terminal proposed a complete system of services for travelers.