Auto hire from the Yerevan airport. Car rental by Naniko
Explore and discover new and spectacular destination, with exceptional scenery and a rich historical and cultural patrimony, which offers a magnificent capital of Armenia, the antique city of Yerevan.
It has everything and more, where every street and corner breathes of history and colorful past days. And charming is the unity and harmony with the new trends of modernity and style.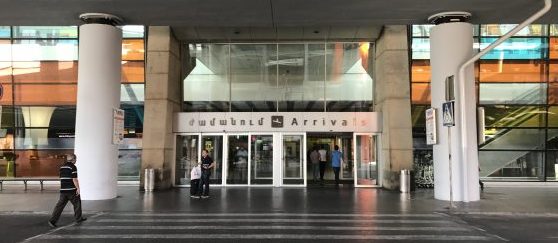 Rent a car at the airport in Yerevan, will permit you to enjoy the most of your magnificent journey. The site Naniko.com, due to the rapid process of booking, will be picked up individually for you all that you need.
Just a few simple steps and your comfortable stay with the car hired at Yerevan airport will be provided by Naniko!
Our prices are always highly competitive, taking into account all taxes and car insurance.
Variety of periodic actions and seasonal discounts are always cause the best rates from us.
The versatility of services and a diversity of options allow everyone to find everything to own taste and preferences: options of daily, weekly or a long-term lease on your choice.
In order to receive a car you only need to provide a valid personal documents and credit card in the name of the tenant.
Most companies and rental agencies, have the concept of a young driver with a corresponding additional cost. We just limiting the age for rent to 21 years and have requires of practice of driving more than one year.
When online reservations you can carry out the procedure even on the name of another person, but when taking a car, he must be present in person and must present own documents.
Casko insurance, included in price provide the cover against theft, damage caused by the incident, giving the limitation of liability to third parties.
Any additional accessories, such as navigation, luggage baskets, child seats, and the other, you will be able to order and pay upon receipt of the vehicle.
Enjoy the possibility of mileage without limits by Naniko for vehicle renting at the airport of Yerevan!
Yerevan International Airport, known as Zvartnots, respectively with name the historic district where it is disposed. Hence, there are numerous air connections with various European cities, and the numerous domestic flights. In last years, the number of transit passengers reached over 1.5 million.
From the airport there are excellent transport links with the city and other regions of the country. And at the exit from the arrival hall there is a taxi rank.
In the terminal provided a comprehensive range of relevant services such as banks, ATMs, public telephones, Wi-Fi and much more.
Here you can dine in the fine restaurant or sip a delicious coffee in bars and cafés.
Parking lot provides about 600 parking spaces.
Also read